Mississippi Works
Mississippi Works is a new initiative of Governor Phil Bryant that focuses on three areas of economic development in Mississippi.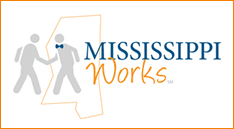 Governor's Job Fair Network of Mississippi
Job Fair Events are sponsored by the Office of the Governor, the Mississippi Development Authority and the Mississippi Department of Employment Security. Events offer resources to help job seekers present themselves in the best light to potential employers, through resume prep classes, educational opportunities and on-site copiers at the day of the event.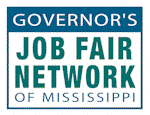 Pledge to Hire Mississippi Heroes
Our state has a sacred duty to make certain that the men and women of America's armed forces who have served their country so bravely around the world have a job when they return home. Our many active duty, reserve, guard and retired military members deserve to return to good paying jobs that use their skills learned in the military to serve their fellow citizens back home. For this reason I am especially honored to ask you to join me for my 2013 Pledge to Hire Mississippi Heroes campaign.